Modality clinics
Zed microPACS removes the high cost and complexity of traditional PACS installations while still providing the core benefits of digital image viewing and storage.
Our Zed Black Box is a fully configured software/hardware package that is shipped to site within 24 hours of ordering. Simply connect the Zed Black Box to your modality and local network and call Zed to complete the configuration.
Zed microPACS is a subscription based service. Simply choose which options you would like from our menu and you will receive a single monthly invoice.
Zed microPACS is monitored 24/7. Our team of microPACS engineers constantly monitor the system and maintain the system on the latest software, ensuring you get any new features and that the system remains current.
---
View
Why buy expensive PACS workstations when you only use only a fraction of the features?
Our Zed viewer comes with a carefully selected set of user tools that gives you everything you need for all but the most complex subspecialty reporting.
Our simple, elegant 'zero footprint viewer' works on any computer that has an internet connection.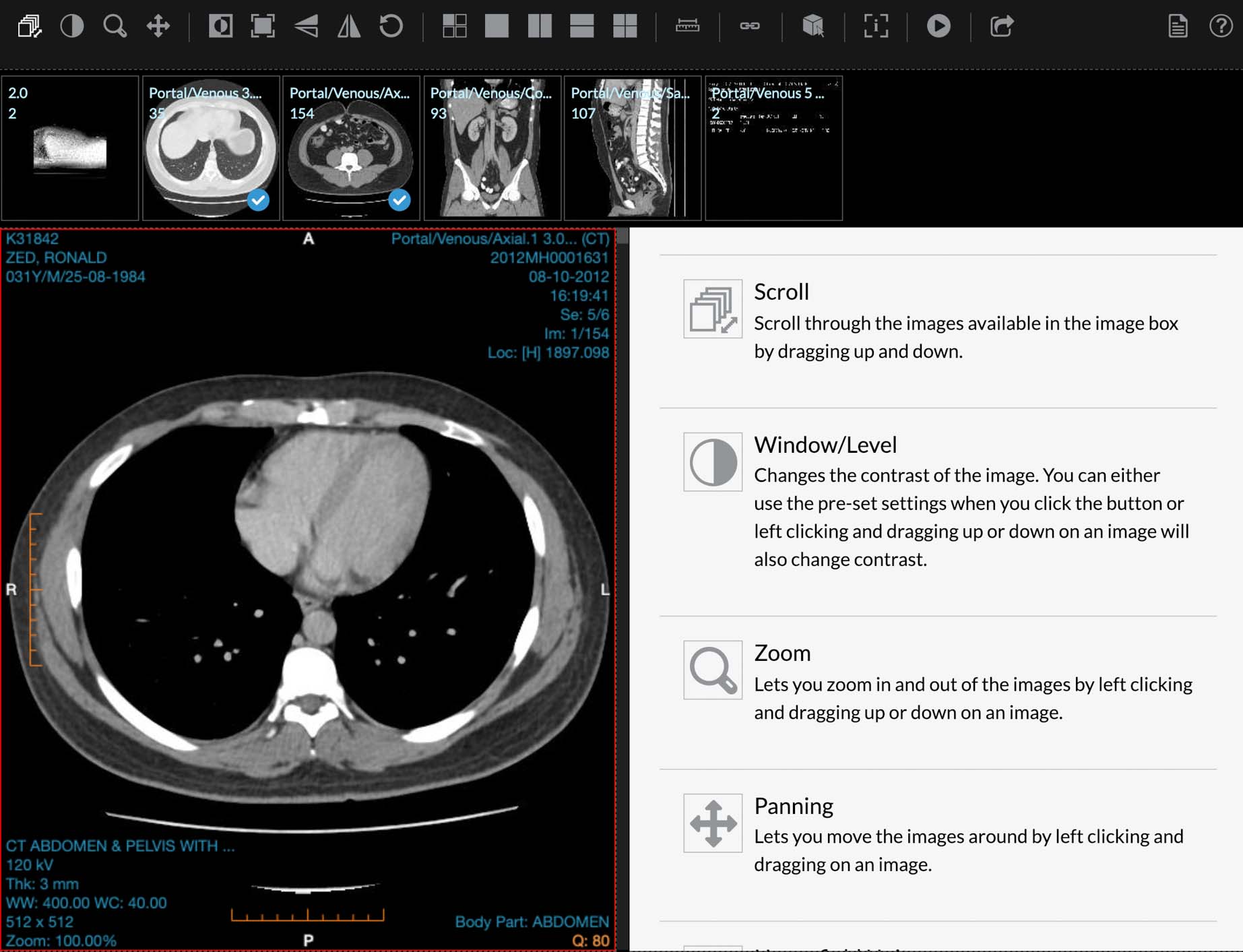 Share
Zed microPACS allows easy image sharing with external stakeholders.
Whether you want to achieve filmless image delivery to referring doctors or simply to consult with a colleague on a difficult case, Zed microPACS allows instant, secure sharing of medical images anywhere in the world.
Store
Zed microPACS ensures you can meet your medico-legal storage obligations by providing secure cloud storage for your imaging.
Off-site storage provides peace of mind in the event of local data loss or corruption.