Digital radiography system for easy workflow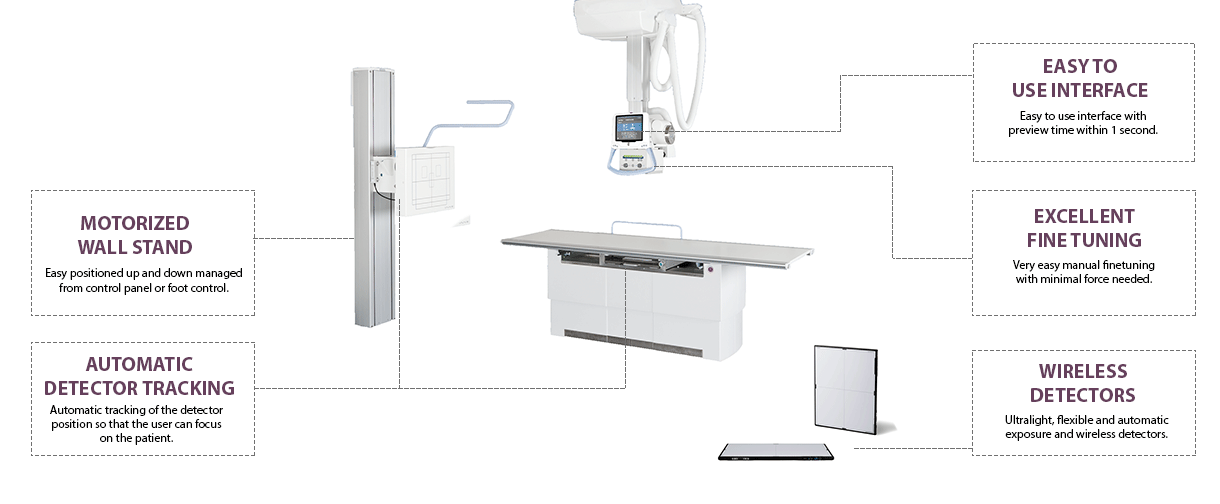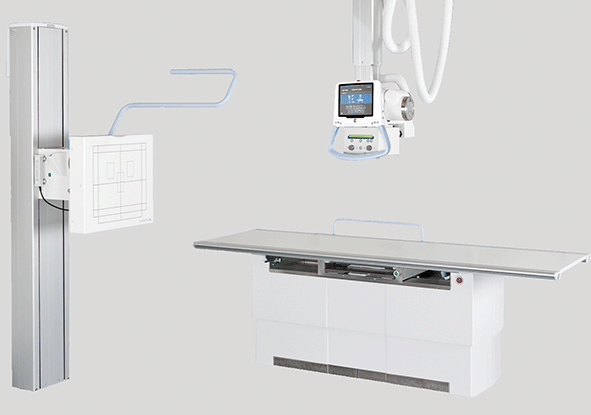 The x-ray system, Arcoma Intuition provides a cost-effective digital radiography system to a wide variety of clinical needs.
Its robust construction and high quality helps ensuring reliable operation, long life time and minimal service which leads to low life-time cost.
Digital radiography with low dose
Arcoma Intuition provides high quality imaging with a low X-ray-dose for maximum patient safety. The x-ray system can be used for all anatomies, a software simulated grid is available as an option, which can reduce the dose with up to 60%.
Arcoma continuously works to create a lower x-ray radiation dose in our solutions.
Examples of components in the Arcoma Intuition digital radiography system that contributes to dose reduction:
CANON DETECTORS WITH HIGH DQE

SCATTER CORRECTION SOFTWARE*

AUTOMATIC EXPOSURE CONTROL
Arcoma Intuition provides excellent imaging result
X-ray system Arcoma Intuition is powered by Canon's next generation imaging software and wireless CXDI detectors.
Canon´s CXDI-NE software configuration options ensures a GUI (Graphical User Interface). Comprehensive image processing including "scatter correction" and "single shot", long length imaging options guarantee optimized image quality with the lowest x-ray dose possible.
Flexible detector configurations
The Arcoma Intuitions ultra-lightweight, waterproof detectors (IP 57)with integrated battery and image storage can be used on board or stand-alone as needed.
Up to 4 detectors can be used with the x-ray system to provide imaging flexibility and optimal positioning. The detectors can for example:
Be shared between x-ray rooms

Be used for mobile X-ray solutions

Be used in the holder or wireless
Digital x-ray system with ergonomic design
At Arcoma we have a constant focus to provide an environment that maximizes comfort for the patient, as well as minimizes stress on the staff. Patient centric care is always our main focus – in everything we design.
Arcoma Intuitions´s motorized and automatic movements together with the lightweight OTC and flexible table design, makes it an ideal ergonomic solution for both operator and patient.
Motorized movements, smooth and silent

Lightweight OTC, easy fine tuning

Motorized table, ergonomic working height