Planmed develops and manufactures high-quality imaging solutions for mammography. Our aim is to promote early and reliable breast cancer detection as well as provide mammography systems with effortless and ergonomic usability. The Planmed mammography systems have been designed to provide the best possible experience in all situations by offering fast, calming, and reassuring exams for patients, – at a low dose.
---
Compact and stylish design
Planmed's mammography units are created with the utmost attention to detail. We feel it is our duty to design equipment that helps make breast exams as easy and encouraging as possible. This is why we have included personalized colors, curved chin guards, and extended handles to improve patient comfort.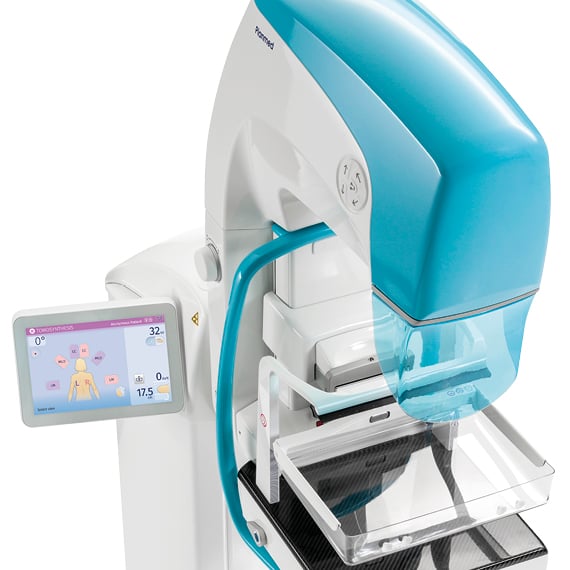 Unique Planmed innovations
Our patented MaxView™ breast positioning system enables optimal breast tissue visibility in all routine mammography views and tomosynthesis. The innovative MaxView uses moving, hygienic, and radiolucent sheets above and below the compressed breast. During compression, gentle traction is applied, and the sheets draw the breast into the imaging field. The Planmed MaxView breast positioning system helps to capture tissue in the field of view.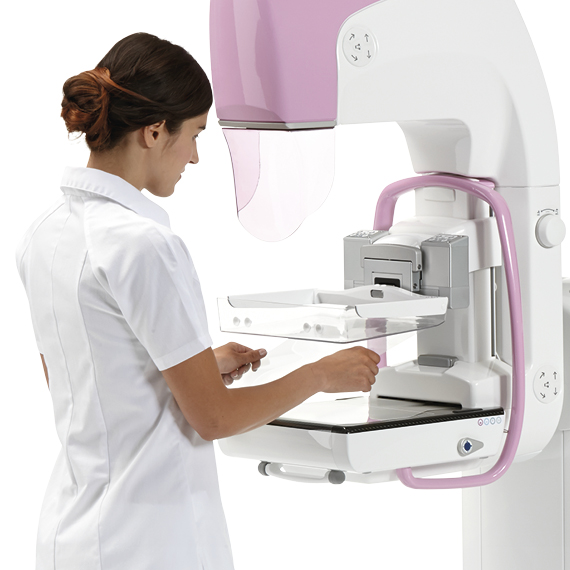 Right Cranio Caudal (RCC) view with MaxView applied. More breast is visible in the image, including the pectoral muscle (arrow).
Right Medio-Lateral Oblique (RMLO) with MaxView applied. The inframammary fold and significantly more pectoral muscle are visible in the image (arrow).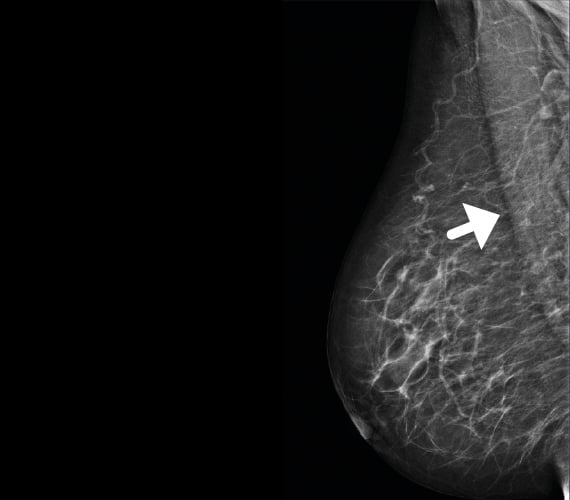 The proprietary Side Access™ patient positioning system improves positioning ergonomics by moving the tube head to either side of the breast support table. The tube head rotates up to 30 degrees around the isocentric center while the table remains stationary. This unique movement allows more space for positioning, especially in the oblique views. Moreover, the light field stays focused on the breast, improving positioning accuracy.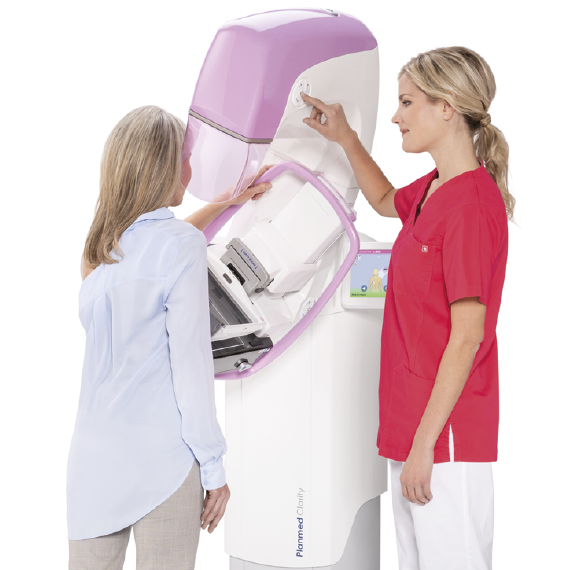 Compare our digital mammography units
| | | | |
| --- | --- | --- | --- |
| Features | Planmed Clarity™ S | Planmed Clarity™ 2D | Planmed Clarity™ 3D |
| 2D screening | x | x | x |
| Magnification | o | o | o |
| Spot compression | o | o | o |
| 2D biopsy | o | o | o |
| Stereotactic biopsy | – | o | o |
| Tomosynthesis | o | o | x |
| MaxView™ | – | o | o |
| Planmed Clarity™ Flow touchscreens | – | x | x |
| SideAccess™ | – | x | x |
| Manual compression wheel | – | x | x |
x = standard
o = optional